Plant conservation is very important at Woolly Originals. Many of my bag designs are based on Scottish plants. The Save the Willow range, first in a series on climate change and plant conservation, was designed with the help of the Herbarium staff at the Royal Botanic Garden Edinburgh and launched in late March 2019. Sales from these bags at Edinburgh Yarn Festival totalled £1355. Thank you so much for all your support. Woolly Originals has donated ten percent of this today to the Royal Botanic Garden Edinburgh to help fund their vital research into plant conservation. This will continue for all future...
---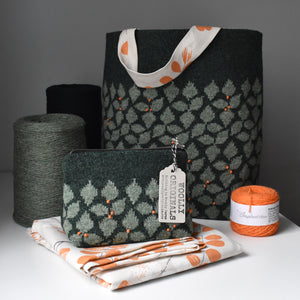 Introduction In May 2018, I was intrigued when I learnt that the Royal Botanic Garden Edinburgh had been running a project for almost twenty years to save endangered native alpine plants. On further investigation, I discovered that one of these plants was the woolly willow (Salix lanata). I instantly knew that I had to create a design that highlighted not only the species itself, but also its vulnerability to climate change. The synergy between the woolly willow and Woolly Originals could not be ignored! The woolly willow is a native, low growing, alpine shrub found in the remote glens of Scotland. It has beautiful...
---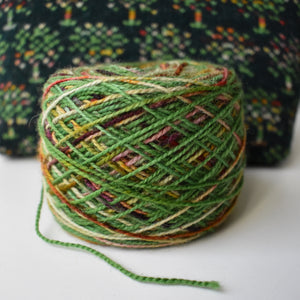 On 2nd December 2016, at the Wool Tribe Christmas party organised by Edinburgh Yarn Festival , I launched my Heritage Orchard design. It was inspired by my friend, Fu's orchard of heritage and modern varieties of British apple, plum and pear trees that she planted over the winter of 2011/12 in East Lothian just outside Edinburgh. Fu, known as @bearford on social media, is one of my closest and best friends. We've weaved our way through life since meeting as students in 1983. She was studying art and me earth science. How strange that she should now be an organic...
---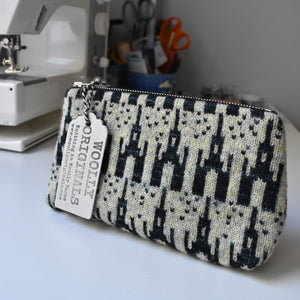 The Scott Monument in Edinburgh was constructed in 1844 as a tribute to Sir Walter Scott, the famed poet, writer, historian and lawyer. Reaching more than sixty-one metres above Princes Street, this distinctive landmark sits between the Balmoral Hotel, Jenners department store and the Royal Scottish Academy. When visiting the recently opened V&A Museum in Dundee, I came across a model of the Monument in the Scottish Design Gallery. I instantly knew that such an iconic piece of Edinburgh architecture needed its own design using an iconic Edinburgh yarn, namely Ginger Twist Studio's Sheepish Sock yarn in Hocus Pocus. The...
---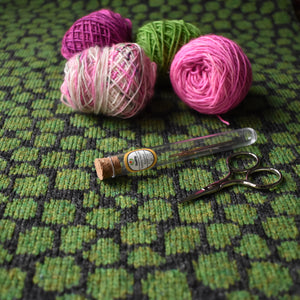 Last week, my friend Fu and I returned from an amazing holiday to Iceland. We had a fantastic fortnight despite the cold and rather wet weather. The first week involved an Hélène Magnússon hiking and knitting tour of the Tröllaskagi mountains, north of Akureyri. Under Hélène's knowledgeable guidance, we walked along beautiful trails, admired numerous Icelandic plants and knitted our way to a pair of lace weight mittens!            After a stopover in Reykjavík, we headed for the Volcano Trails in the Þórsmörk valley. The scenery was stunning: dark volcanic river beds; basaltic slopes; and ancient...